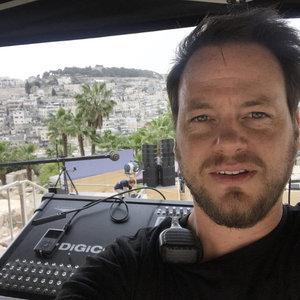 James Rudder
Special guest
Back in 1998, in the heart of Sydney, Australia, James Rudder was dodging age restrictions in order mix bands in clubs as a mere 16 year old. Now, 20+ years on, his passion for audio engineering has only strengthened, and it's even harder to tear him from the console.
In 2003 James joined the Stereogram (Capitol Records) team, mixing FOH as they toured the world for 2+ years. He also secured a spot engineering for multiple Hillsong United albums while also touring with them at the FOH position throughout Asia, Europe, South America and the USA, affording him the opportunity to mix at some iconic venues such as Staples Center, The Hollywood Bowl and Madison Square Garden.
After taking up residence in LA, James also began front-of-house responsibilities for Fueled By Ramen band 'The Academy Is..'. While not on the road, he took a post as studio engineer at Henson Studios (formally known as A&M) through 2010. While at Henson, James assisted on records with artists The Rolling Stones, Damian Marley, Nas, Michael Buble, Bon Jovi and many more while rubbing shoulders with producers such as Don Was, John Shanks and Ron Anniello.
James now calls Nashville home and has built his own custom mixing studio facility, Husk Studios. His recent releases include artists Future Jr., Maggie Miles, Gatsby & Laur Elle, Wagons + more. He also acts as a regular consultant and system calibrator for L-Acoustics.
James Rudder has been a guest on 1 episode.
September 9th, 2020 | Season 3 | 1 hr 11 mins

audio, audio engineer, audio production, mastering, mastering engineer, mixing, music producer, producing, recording

Matt and Sam interview James Rudder (Hillsong, The Rolling Stones, Damian Marley, Nas, Michael Buble, Bon Jovi, etc).